German Shorthaired Pointer hunting dog, training, breeding, and puppies.

"Shining Star GSP is dedicated to breeding, training, and the raising of German Shorthaired Pointers for hunting and companionship."

FINISHED & STARTED DOGS

FOR SALE

I'm happy to announce the breeding between Shining Star Wishes From Heaven (call name Wishes) and Shining Star Jabba The Hut (call name Jabba).  Wishes is a strong pointer, loves the field, and is also a great companion.  Jabba has all the tools needed - great nose, extensive prey drive, and lots of style.  Together, Wishes and Jabba, will produce great puppies.

Shining Star

Wishes From Heaven

Shining Star

Jabba The Hut

I am pleased to announce Kelsey Sambs has bred her Shining Star Ms. Tess (call name Tess) to Silver Dollar's Shining Star Jedi Master MH (call name Jedi).  These are two exceptional dogs who are going to produce amazing puppies.  Tess has an uncompromising drive, covers the field while staying in gun range, and is an all-day dog who loves to hunt.   Jedi is the ultimate hunting dog - style, nose, drive, and trainability.  Tess has a sweet personality and Jedi will win you over with his attitude.  Please contact Kelsey Sambs at 920-723-8772 or kelseysambs@gmail.com for an opportunity to reserve a puppy from this litter.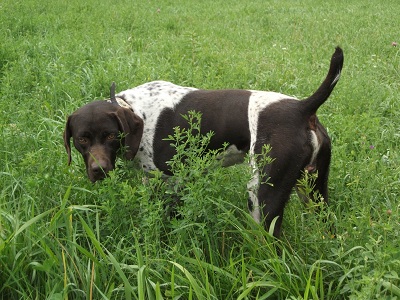 Silver Dollar's Shining Star

Jedi Master MH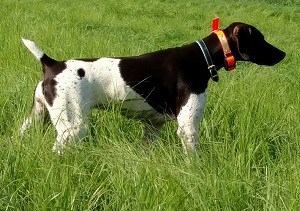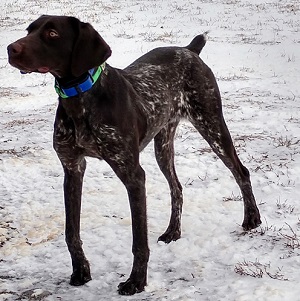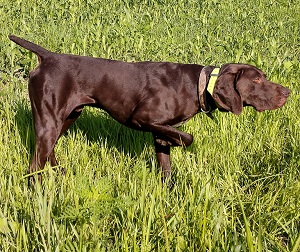 Occasionally I will have started dogs available for sale.  At this time, I do not have any started dogs available.  Please check back sporadically for availability.

PUPPIES WERE BORN 03/06/2019!!!!!

Please check out the YouTube website at https://www.youtube.com/watch?v=eSA5l17vyxA to watch the puppies grow and play.  There are still 3 males and 3 females available.  Puppies will be ready to go to their new forever homes at the end of April 2019!